I saw these guys open for Heart back in 2007 (I think?) at Nokia in Dallas. I can safely say they are the only opening act on which I, to this day, have not wished a quick and immediate death :p (Heart is my favorite band and I don't like to have to wait for my girls!) I remember having some sympathy for them when they took the stage and Jonathan began to play then stopped and said, "Whoa... we've never played in a place this big before. It sounds cool!" Adorable.

Atlantic has finally signed them and their first real record comes out tomorrow entitled "Pardon Me". I imagine you will be able to find it most places online (Amazon, iTunes, etc) as well as in a few CD stores near you, I hope. As someone who has been following them for years I can tell you this album is exactly who they are. I have seen these guys at least 20x in concert and like Heart they sound even better live.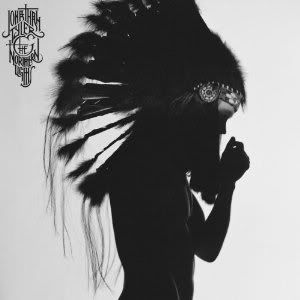 It's been gratifying to watch them go from playing small clubs and bars to opening for bands like Kid Rock, Lynyrd Skynyrd and ZZ Top (with whom they are now on tour!). These are the nicest guys and fiercely talented so please check them out. It's no shock to Heart fans that the popularity of REAL rock-n-roll (not talking about Hinder or Halestorm here :p ) has taken a backseat to tween pop and Lady Gaga style theatrics (which I like, btw). It's sad that a RnR group this solid in sound and writing had to wait so long to be signed.
Fitting that their first single is "Pardon Me" which is about rock n roll itself: "Baby, it's been too long since rock n roll turned you on." WORD. They performed it on Jimmy Kimmel a few weeks back for their first national TV appearance and I was watching with nauseating excitement like a proud mama bear hoping they'd kill it. And they did.
Hope you guys will have a listen!
Get it on iTunes